MOS CAPACITANCE-TIME MEASUREMENT AND ANALYSIS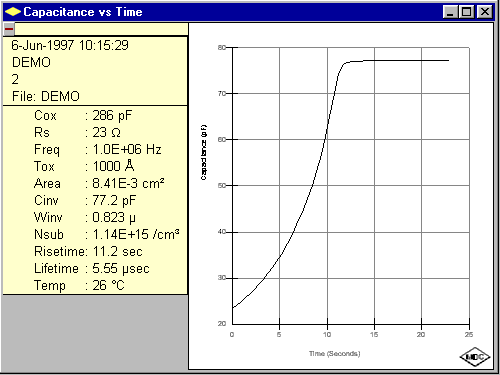 The Capacitance-Time transient resulting from an MOS device pulsed into deep depletion reveals important information about bulk properties of the semiconductor and about damage or contaminants introduced during processing.
The Zerbst analysis gives carrier generation lifetime and surface recombination velocity. An additional analysis of lifetime versus depth can measure lifetime uniformity in epitaxial layers and can detect differences due to denuded zones or implant damage. Measurements can be made at elevated temperatures to accelerate recovery time.