What's New?
Cryogenic Probe Station
The MDC Model 441 Cryogenic Probe Station is a cost effective alternative to high-priced vacuum based cryogenic probe stations. With up to five probes available and sample diameters up to six inches, the MDC Cryogenic Probe Station allows for electrical measurements at temperatures near liquid nitrogen levels (77K).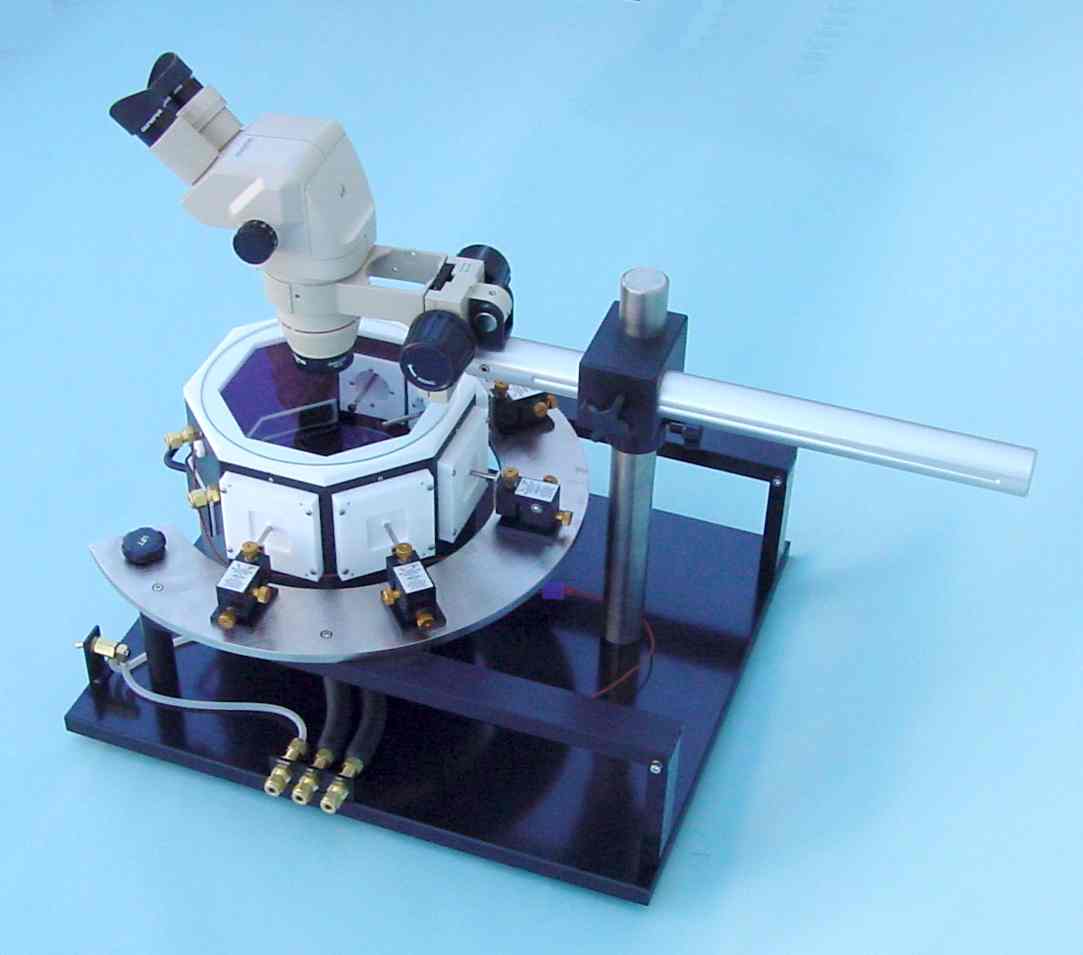 Dry nitrogen or other inert gases can be delivered to the measurement dewar to reduce or eliminate condensation or contamination on the measurement sample. A simple access port allows for easy wafer placement and extraction. The Cryogenic Probe Station includes all needed probes, clear viewing window, opaque window, microscope or video system, and thermocouple.
CSM/Win with the Keithley 4200 Semiconductor Characterization System
The MDC CSM/Win-4200 System integrates the extraordinary power of the CSM/Win software with the power of the new Keithley 4200-SCS. Measure capacitance, voltage, and current down to sub-femtoamp levels.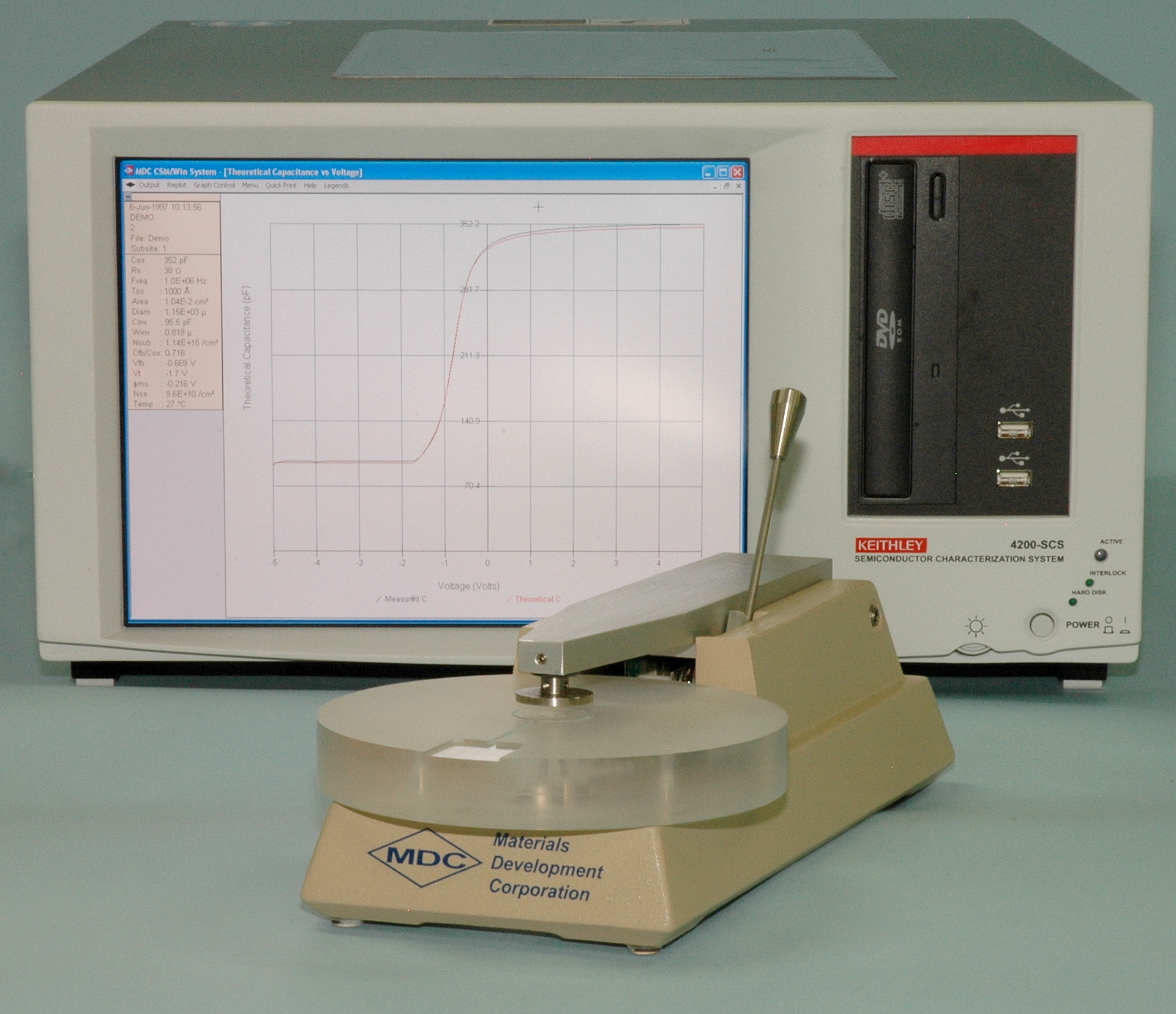 Integrating the wide ranging capacity of the 4200-SCS and the most advanced software available today creates one of the most versatile systems on the market. Measure C-V, I-V, Quasistatic C-V. Use up to 8 SMU's for parametric measurements, Solar Cells, or Gate Oxide Integrity measurements.