CONDUCTANCE MEASUREMENT AND ANALYSIS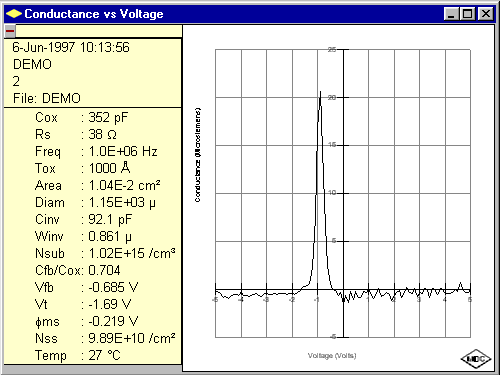 MDC uses conductance to give a complete picture of MOS devices as well as to correct for series resistance effects. MDC C-V plotters use conductance and capacitance measurements to plot true device capacitance and depletion region conductance.
Conductance is directly proportional to loss in the MOS structure due to charging an discharging of interface traps. Therefore MDC Conductance-Voltage plots give valuable information about interface traps. The unique MDC analysis of the conductance versus frequency characteristics of an MOS sample is the most sensitive C-V interface trap detection method and is capable of resolving charge densities in the low 109/cm2/eV range.