GATE OXIDE INTEGRITY OPTION
Oxide integrity of MOS devices can be evaluated by various techniques such as Time Dependent Dielectric Breakdown, Charge to Breakdown, or ramped voltage. When used with a prober, map distribution of breakdown fields. Output the data using histograms, cumulative failure, or Weibull plots.
Measurements include:
Time Zero Breakdown (Ramped)

Time Dependent Dielectric Breakdown (Current or Voltage)

Current-Time (JT)

Pulsed Voltage Breakdown

Dielectric Wearout Tests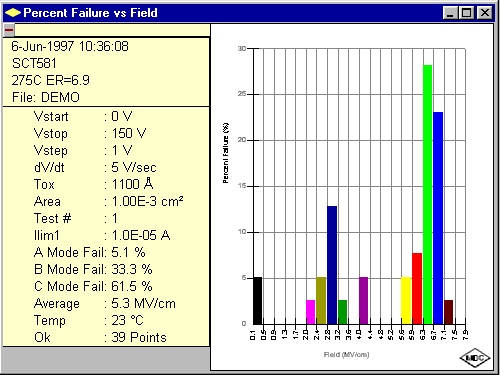 Histograms give a visual presentation of percentage failures versus breakdown field.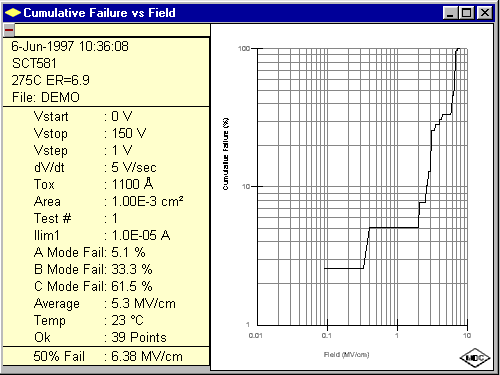 Cumulative Failure plots are another way of viewing data.