Mercury Probes

MDC MERCURY PROBES are precision instruments that enable rapid, convenient, and non-destructive measurements of semiconductor samples by probing wafers with mercury to form contacts of well-defined area.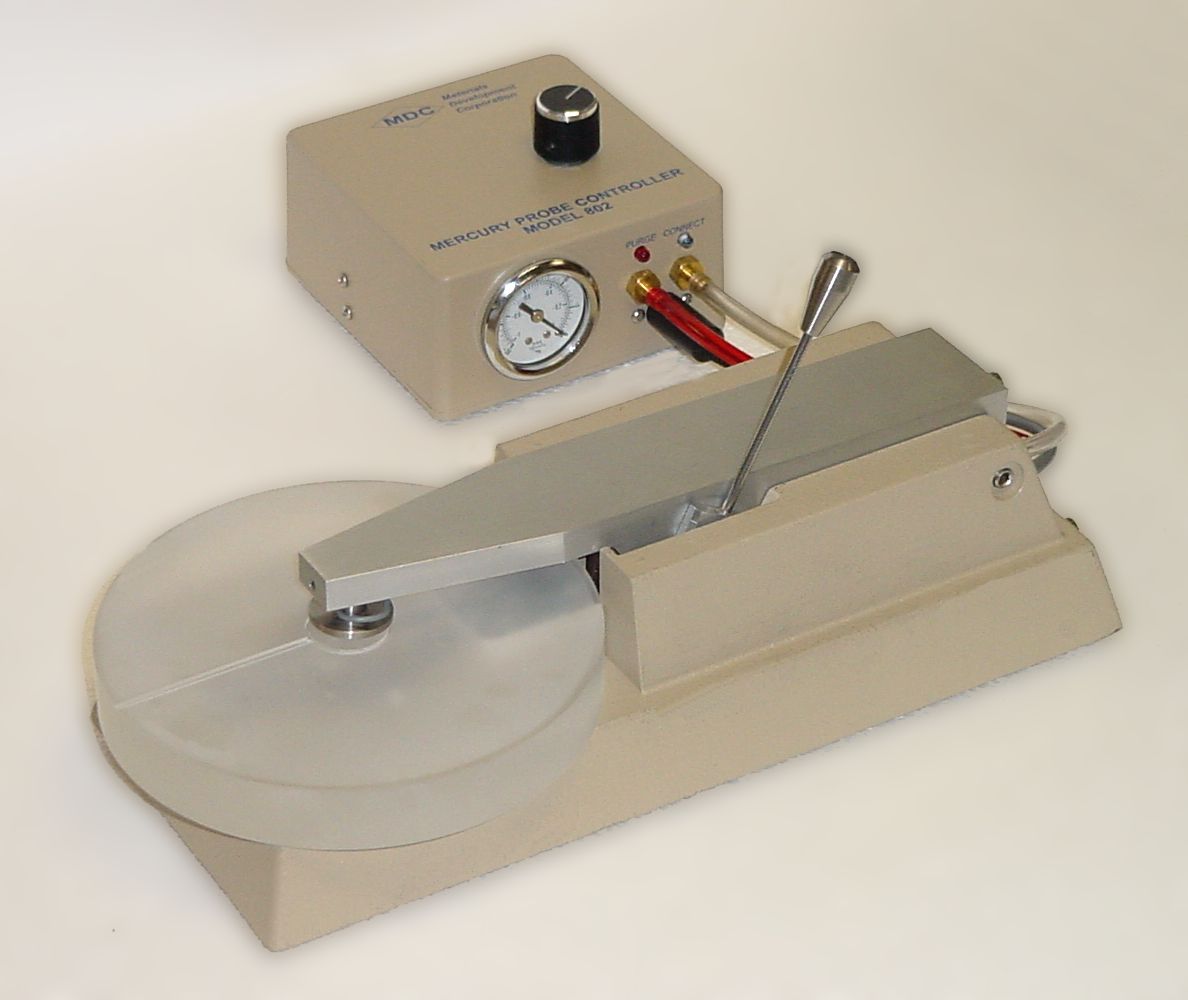 DOWNLOAD LITERATURE
MDC MERCURY PROBES may be connected to C-V plotters, computerized semiconductor measurement systems, curve tracers, or doping profilers for a variety of measurements. MERCURY PROBES eliminate time consuming metalization and their convenience make them ideal tools for production process monitoring applications. Their accuracy and reproducibility make them attractive for R&D applications.
Possible applications include:
Doping Profiles of bulk or epitaxial layers

MOS characterization

Permittivity of Dielectrics

Detection of residual films on conducting substrates

Current-Voltage testing of Photovoltaic devices
There are types of Mercury Probes available. Standard (802B) and Mapping versions (862B). Both series are available in a computer controlled version (802C / 862C). All MDC Mercury Probes make three contacts to the sample wafer employing the unique MDC dot-ring configuration. This allows contact to be made in both front-back and front-front modes allowing for measurements on semi-insulating substrates. The ring contact can be configured as a guard ring for special applications.
The 802B series of Mercury Probes includes an electronic valve assembly, integrated vacuum pump, vacuum regulator and gauge for more precise vacuum control.
The standard mercury probes measurement platform is available in two diameters:
Model 802B-150 - 6" (150 mm)
Model 802B-200 - 8" (200 mm).
The Mapping mercury probes measurement platform is also available in two diameters:
Model 862B - 12" (300 mm).
Model 864B - 14" (355 mm).
Model 862/864 Mapping Mercury Probes allows for repeatable contacts over a wafer using manual X and Y positioning controls. Mapping Mercury Probe uses a 12" (300 mm) diameter platform.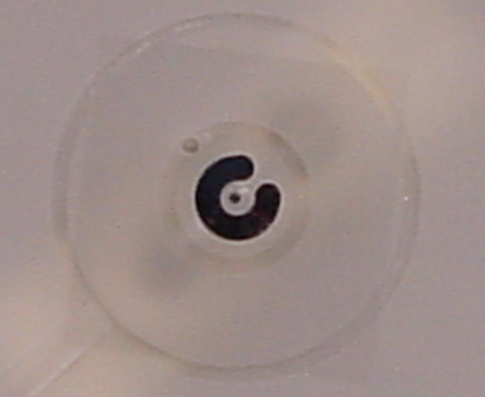 Contact configuration of the
MDC Mercury Probes
(Nominal contact diameter is 760 microns.)
OPTIONS and UPGRADES
Special diameter platforms or contact areas.

High voltage measurements (up to 1KV).

USB version for computer control (802C / 862C).

New valve assembly with regulator and gauge Upgrade for older model 811 series Mercury Probes.
Please contact the engineers at MDC for more information.